18ppm Duplex Copier & Network Printer.
Fax and Scan available upon request.


Welcome to our Refurbished Machines page. Here, we can save you thousands on the price of a New Machine! Our Refurbished Machines come with NEW MACHINE WARRANTY at under 1/2 the price of new machines. For additional peace of mind, Service Contracts available.

23ppm Duplex Copier, Network Printer
& Scanner, Fax


28ppm Duplex Copier, Network Printer
& Scanner, Fax

35ppm Duplex Copier, Network Printer
& Scanner, Fax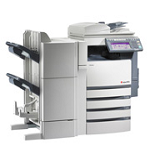 45ppm Duplex Copier, Network Printer
& Scanner, Fax

Copyright 2011 Able Business Machines

U3 / 29 Industry Street MALAGA WA 6090 Ph: (08) 9248 9511 Fax: (08) 9248 9522